Flowers do Work Wonders
and deliver Smiles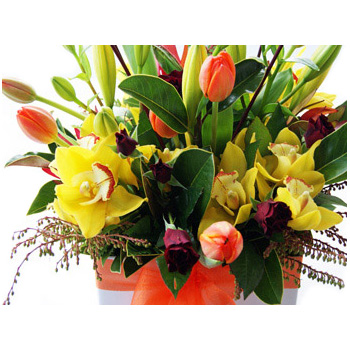 from NZ$60.00
Flowers Auckland No. 1 Seller - a no hassle arrangement arriving already designed.
This very popular box will be fill of bright/pastel seasonal fresh flowers guaranteed to bring smiles.
"will my flowers look the same?"
We really do try our best but due to seasons and availability we may need to substitute some flowers occasionally. The overall design will look similar.