Most of Auckland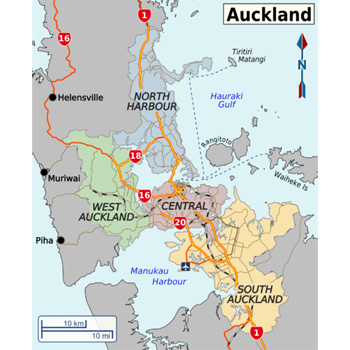 Flowers Auckland proudly delivers Flowers, Gifts and Gift Baskets throughout the Auckland area.
"Most of Auckland" delivery area covers to Albany in the North, Papakura in the South, Titirangi Shopping Centre in the West, and to Flat Bush in the East
This is a very huge area, with 2 deliveries possible per day, delivered by a very specialised Courier Company (pretty well the only 1 in Auckland), with all below areas charged at the same price.
"Most of Auckland" delivery charge is $15
Listed below, in alphabetical order, are most suburbs included in this area. Should you not find your suburb it will most likely be a "Local East Tamaki", suburb or an "Outer Auckland" area
A.... Airport Oaks, Albany, (not Albany Heights or Albany RD), Alfriston, Arch Hill, Auckland City/CBD, Auckland Airport, Avondale
B.... Balmoral, Bayswater, Bayview, Beach Haven, Belmont, Birkdale, Birkenhead, Blockhouse Bay, Browns Bay
C.... Campbells Bay, Castor Bay, Chapel Downs, Chatswood, Cheltenham, Clendon Park, Clover Park, Conifer Grove, Crown Hill
D.... Dannemora, Devonport, 
E.... East Coast Bays, East Tamaki Heights, Eden Terrace, Ellerslie, Epsom
F.... Favona, Flat Bush, Forrest Hill, Freemans Bay
G.... The Gardens, Glen Eden, Glen Innes, Glendene, Glendowie, Glenfield, Goodwood Heights, Grafton, Green Bay, ( not Greenhithe), Greenlane, Greenmount, Greenwoods Corner, Grey Lynn
H.... Habourside, Hauraki, Henderson (not Henderson Valley), Herne Bay, Highbury, Hill Park, Hillcrest, Hillsborough, Hobsonville, Homai
K.... Karaka Lakes, (but not Karaka), Kelston, Kingsland, Kohimarama, 
L.... Longbay, Lynfield
M.... McLaren Park, Mairangi Bay, Mangere, Mangere Bridge, Manukau, Manukau Heights, Manurewa, Massey, (not Massey Rural), Meadowbank, Mechanics Bay, Middlemore, Milford, Mission Bay, Morningside, Mt Albert, Mt Eden, Mt. Roskill, Mt Wellington, Murrays Bay, 
N.... Narrow Neck, New Lynn, New Windsor, Newmarket, Newton, North Harbour, Northcote, 
O.... (not Okura), One Tree Hill, Onehunga, Orakei, Oranga, Otahuhu, Otara, Owairaka
P.... Pahurehure, Panmure, Papakura, Papatoetoe, Parnell, Penrose, Pinehill, Pt Chevalier, Pt England, Ponsonby, Puhinui
R.... (not Redhill), (not Redvale),  Remuera, Rosebank, Rosedale, Rosehill, Rothsay Bay, Royal Heights, Royal Oak
S.... St. Heliers, St. Johns, St Marys Bay, Sandringham, (not Schnapper Rock) (not Scenic Dr Titirangi), Southdown, Stanley Point, Sunnynook, Sunnyvale, 
T.... Takanini, Takapuna, Te Atatu, Te Atatu Peninsula, Te Papapa, Three Kings, Titirangi, (not South Titirangi), Torbay, Totara Heights, 
U.... Unsworth Heights
V.... Viaduct Harbour
W.... Wai o Taiki Bay, Waiake, Waikowhai, Wairau Valley, Waterview, Wattle Downs, Wesley, West Harbour, West Tamaki, Western Heights, Western Springs, Westfield, Westgate, Westlake, Westmere, Wiri, 
We are hoping our list is complete, and accurate, and will be updated as required, however with Aucklands ever so fast growing area we may have missed some suburbs.
For the suburbs listed above as a "not" they will be an "Outer Auckland" area
Waiheke Island is a National Flower Delivery as there is no courier service from Auckland
Our courier company decides on the areas (which they update regularly) and every Auckland Flower shop gets charged the same, except for their own local areas.