A lasting gift to send
and a pleasure to receive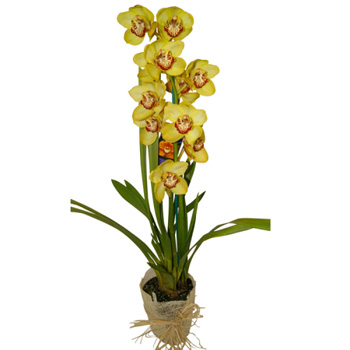 from NZ$55.00
These great, long lasting Cymbidium Orchid plants are only available for a short season......but are a stunning "living" gift to send for many occasions.
Available in many colours, however we will ONLY send whats in stock as they can be hard to come by at short notice.
TODAY'S colour is white with a pink centre, and has 2 complete stems with buds still to open.......so to last that much longer
In stock and ready to send today Auckland wide.